Hi all. :rainbow:
We made a change and elimated the POLLING of Pandora entries each month - it ws just TOO HARD to choose only one winner! :read:
In its place, when a member participates in THREE challenges (only one entry will count per challenge), they will receive the Chaos Award.
Chaos Award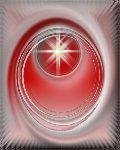 *Graphic provided by
Celtic Castle Designs
The first member to reach this new award status is:
Zeus² with his three entries as follows;
[*]Cararssius Auratus, May-05
[*]Not a Good Night , Jun-05
[*]Know More, Know Less, Jul-05
Congrats!

~Cleo and the gang :pharoah2