I live in the country ten kilometres inland from the deep blue South Pacific Ocean, pure white sandy beaches, if travel North up the coast the scenery changes I find myself plodding through bracken fern atop high cliffs, a sharp turn and I face an inlet, and directly across the water, four headlands jut out into the ocean: in the distance waves crash against buff-brown, shadowy, stout bodies. I call these magnificent towers  'The Four Old Women'
Member Choice Award Winner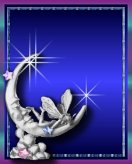 *Graphic provided by
Celtic Castle Designs
[Rhyme]
Four Old Women
Four old women down by the shore
swept by waves constant and pure.
Foaming flounces fondling fat feet,
tickling tanned toes, under each seat.
Vivid blue water poking rock places
frothy white rides to stoic staircases.
Keen spirits sting in gristly bangles
lifting scent from zesty kelp tangles.
Photic light, tones rugged worn skin
parting grey scales and wavering fin.
Misty steam on draining dank ledges
milky cascades feed fernery hedges.  
Pivotal swirls course along at a rate
flow to pools then flags with debate.
Salt shouted spray wafts to wet chins
then sinless, drips to tunics and shins.
Women dance in the fire of the sun,
cooling waves run-rerun and rerun.
Sheer scarped sinuate steeped shades
citadels, ring echoes, bent colonnades.
Sough the echoes, sough the echoes…
Hear to the echoes, echoes old women?
Hear thundering echoes old women.
Hear the echoes…
Arnfinn.
©John Macleod  2005