Back in 2003 at another site, Cleo introduced a series of exercise challenges, using snippets from well known poets. The following was the first one, from William Wordsworth, and this was my very first attempt at this type of exercise. (From Plato's forum)
Member Choice Award Winner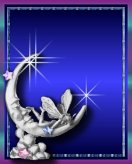 *Graphic provided by
Celtic Castle Designs
Is This The Place?
 (Punct. Rev)
I wandered lonely streets of paradise
with my trusty Simpsons lunch box,
undressed; pure as the naked cherubs.
It occurred to me that I was being sent
to the gentleness of heaven of my own accord
in my reverie, (Most sweet it is).
I felt like a violet by a wayside stand,
to make amends for all transient sorrows,
committed... in my life.
It brings fresh pleasure to my soul;
a journey of inspiration on...
being bound by truths.
And so the grandeur of my mission
in life unfolds here today
as I enter this wondrous place.
I bring, just the touch of earthly man.
~~~~~~~~~~~~~~~~~~~~~~~~~~~~~~~~~
phrases given:
I wandered lonely…
The gentleness of heaven…
Pure as the naked…
A violet by a…
Most sweet it is…
Of inspiration on…
And so the grandeur…
For transient sorrows…
Brings fresh…
The touch of earthly…