The December, 2003 Member's Choice results are in!


Congrats to Siren for winning our December Member's Choice Award with her tile, 'Her Name Was Mrs. Hong' !!

Your entry will be displayed along with a 'special graphic' in your signature! You have led your Muse to bask in the glory of the crown jewel.

   

Congratulations! You have added a tile to our Mosaic in style. Thank you!   JOY to you, oh mighty one!  








Cheers!
Mosaic Musings Staff  







Member Choice Award Winner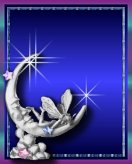 *Graphic provided by
Celtic Castle Designs
Her Name Was Mrs. Hong



Ben passed her at the dining area. Her fine lips were held open as a nurse fed her. Years long past had defined the lines of her Asian features, but even the years couldn't douse her inner glow when she looked up at him.

    He paused in wonder, captivated by her happy face. His mission forgotten, he bent down, whispered. "You're very beautiful, Ma'am." Her skin flushed sweetly, as a droplet got caught at the edge of her lashes. She blinked and lowered her eyes back to her meal.

    All through his visit; spending time with his forgetful mom, he'd pass her way. Blue eyes smiling, held by her gleaming browns.

     By the end of his stay, he had lost sight of her and inquired of her room. Seconds later he peered through her doorway, smiling, "I'm leaving and wanted to say goodnight." His voice croaked with emotion; he felt as though he was leaving a part of him behind. Shaking his head, unable to understand his own reaction, he left with her image twinkling before him.

     Another sleepless night. Tossing and turning, Ben finally gave up trying and at dawn arose and sat on the porch steps sipping coffee. Almond-shaped eyes peered at him, hauntingly, and all he could think was Why? All through the day he got his chores done and packed a few more things for his mom. His shoulders drooped from the weight of worry that seemed to grow by the day. His mother was getting worse. She had long passed the stage of recognition and seemed to always be in her own world. Spaced out. He had thought that by now he would've gotten used to it, but being forced to put her at the center made him feel her loss more profoundly. He was way past the stage of needing a mom. Heck, at his age he would have been a grandfather. Still the lost boy drummed his misery through him. If he opened the gates and accepted that weakness, he knew he'd cry endlessly.

      Later on in the day as the sun carried itself west, leaving a copper tint in her wake, Ben was climbing the steps to the Center carrying two paper bags of treats and essentials. His visit with Mom was truly short, but it felt as though it crawled on for hours. His duty done and conscience relieved, he began to seek out his captor.

     She was sitting in the garden, bracketed by beds of lilacs. Her silver streaks glowed in the early evening light, and her head bent slightly to the side as she looked on to nothingness. Her blank stare placed a lump in Ben's throat. Gulping it down, Ben came closer and croaked a Hello. She looked up to him and smiled warmly, her face lighting up in recognition. The twisted knots in his gut loosened, and his lips twitched upward.

     Minutes fell into hours as they sat beneath the glowing moon, Ben's voice piercing through the silence every now and then and her head bobbing in comprehension. Beneath the blanket she held his hand. fingers laced together in warmth. It had been years since Ben felt this rapport with anyone. Her nurse came to take her in, announcing the end of visiting hours.

     Unable to let go of her yet, Ben asked permission to tuck her in. As he carried her into bed and laid the covers just beneath her chin, she pressed his head forward onto her chest and held him in a loving, motherly hug that broke though the lattice walls of his soul. Crumbling, he felt a downpour drench him as his tears spilled- drops held back by the endless days and nights of worry, helplessness and loneliness.

     Drained, Ben staggered, stood and looked down at his savior, finally understanding why she touched him so. She was a kindred spirit, held captive by the hopelessness of her illness and years of loneliness. He placed his lips on her forehead and just drew in her scent, kissed her and wished her goodnight. He'd be back tomorrow.

      Tomorrow came a week later. A snowstorm had hindered his plans to visit his mom. He called the Center every day asking about his mom, but couldn't ask after his Asian lady since he had never caught her name. Ben could still feel the pressure of her healing arms about him. And when bouts of panic hit, he'd only have to close his eyes and relive every moment of that day to recapture his relief. He'd recall her smell, her touch, the serenity that seemed to glow like dancing fireflies upon her face each time he peeked a glance.

      After spending an hour with Mom and making sure she was comfortable, he trekked his way to her room. Knocking softly, he entered and watched the sun filter through the open windows onto her empty bed. He turned around looking for the silver brush had lain upon the dresser, and the picture frame that held a younger image of her. All that greeted him was emptiness.

      A breeze swept through the gaping windows and played with Ben's golden strands. He heard a soft murmur and knew. She was saying Goodbye through the wind. Caressing him one last time.

      Ben retraced his steps into the hallway and looked at the name placed in bold on her door. It read Mrs. Hong.