Posted by: Cleo_Serapis Jun 10 07, 08:43
NOW AVAILABLE FOR PURCHASE...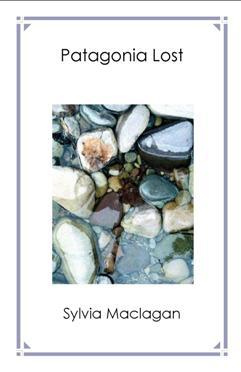 Patagonia Lost, Books I and II
Collection of Poetry by Sylvia Maclagan
Publisher: Mosaic Musings Publications
Printed in the United States of America
Published – April, 2007


http://www.mosaicmusings.net/Patagonia1.htm

http://www.mosaicmusings.net/Patagonia2.htm

$12.00 + shipping

Inside this 104 page chapbook collection by Sylvia Maclagan (sold as a two book set only), you'll find 46 page-turning poems (with 13 equally impressive photographs of Patagonian sights) that emphasize ecological climate changes taken from the author's personal experiences. Take a trip through the mystical land of Patagonia and witness the imagery Sylvia describes through vivid word pictures. Dan Newland, former Editor-in-Chief of the Buenos Aires Herald, eloquently summarizes this collection as follows; "Her poems capture the essence of the terrain: wide open yet somehow oppressive, raw yet gentle, desolate yet comforting, a land of contradiction and emotions that elicit both a rare joy and a persistent lump in one's throat. There is, in the almost solidified blue of the sky in the Patagonian steppes, a hint of something more that lies just beyond, a glimpse of infinity, a fleeting promise of immortality." Mosaic Musings, LLC does not hold any copyrights to the works contained within this publication. This chapbook features 28 pd. gloss white stock and 67 pd. parchment green cover. Order your copies today!


Order your copy http://www.mosaicmusings.net/FORMgallery.htm today!