Posted by: Cleo_Serapis Apr 15 07, 12:35
Hi all.



When a member participates in THREE challenges (only one entry will count per challenge), they will receive the Chaos Award.

Chaos Award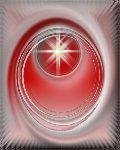 *Graphic provided by
http://www.ladydorothea125.net/CelticCastleDesigns.html

The members to reach this award status in 2007 is:

JustDaniel with his three entries as follows;
Tart! When you've had it! (Oct '06)
a present danger (Dec '06)
star-struck (Jan '07)
Congrats!







~Cleo and the gang









Posted by: Cleo_Serapis May 5 07, 16:58
Oh goodie - I get to add another award recipient to the 2007 stats!



JLY has reached his 3rd round with HORUS with his latest three chaotic responses;
Despair No More (Aug '06)
Refreshing Reprise (Mar '07)
Spellbound (Apr '07)
Congrats John!





Posted by: Cleo_Serapis Jun 3 07, 08:49
Hey, hey.

Ephiny and JaxMyth have just obtained their first Horus awards!



Ephiny with Paris ~ Sep-05, Intestate ~ Mar-07, and No Title ~ May-07
JaxMyth with Untitled ~ Mar-07, haibun ~ Apr-07, and No Title ~ May-07

Congrats you two!
~Cleo



Posted by: Cleo_Serapis Aug 19 07, 08:29
Cool - I've just received another Chaos award with the following responses:

Truth's Prophecy, Oct-06
The Sun and Moon Struggle, Apr-07
Celestial Tears, Jun-07



Posted by: Cleo_Serapis Nov 4 07, 14:11
Congrats to Alan for receiving his first Chaos award for the following 3 completed months:

What Gets You into Drinking?, Oct-06
Cut, Mar-07
Taters, Mar-07
The Seedling, Mar-07
Hop Springs Eternam, Mar-07
Tranquility, Aug-07

Note: only one entry counts in a given month

Congrats!